The Basics of Success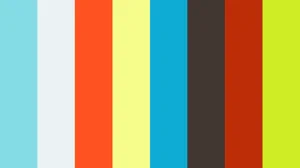 From number crunching to craft beer to a mobile wine bottling company, Jim Collins has been there, done that, and sold a number of T-shirts along the way. Now he's offering his insight to students at the University of the Pacific in Stockton where he is the university's first "entrepreneur in residence."
Crowdfunding: Here Are Some Basics Crowdfunding expert Gene Massey explains the basics and how crowdfunding could impact small businesses.
Crowdfunding: Would Kickstarter be a way to go? Funding for projects and soon small businesses is being changed by the Internet and "cloud funding." In this report, meet one artist/author who is using cloud funding for her project and hear from an expert in the field about what might be next thanks to recent changes in federal law.
Funding from family and friends Thinking of using funds from the family to get your small business of the ground? Here's how this husband and wife did it.
Exporting: Even small businesses can expand by exporting Umpqua Bank Senior Vice President Tony Oriti talks about how small businesses can become exporters and ensure getting paid for their products.
Exporting: So what is the Export-Import Bank? Small businesses can find new markets overseas. And it's not as difficult as it might seems. Here are some tips from a top official with the Export-Import Bank in part two of our two-part series.
Exporting:  It can mean hosting groups from other countries As part of a growing effort to tap into the vast market for medium-priced wines that China offers, the Lodi Chamber of Commerce in early June hosted two delegations of buyers. One was from the city of Shenyang, population 7 million, and the one profiled in this video was from Shanghai, population 23 million.