The unusual franchise Divorcing yourself from failure and finding success
This Sacramento entrepreneur heads a franchise that deals with… divorce.  Watch what makes this different from other franchises and how she does it.
Selling against the big guys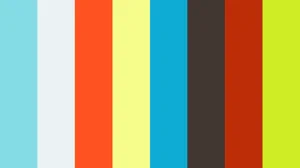 If you're setting out to sell something that Wal-Mart has a lot of, how would you do it? Singh Bhinder has found the secret: A franchise that occupies an unusual niche that's finding growing demand.
Is a fast food franchise for you?
There are pluses and minuses, as you'll see in this report about a smaller food franchise.
How to succeed as a new car dealer
Paul Umdenstock talks about founding Big Valley Ford and how it has been successful over 30 years even as competitors failed.
Oil and lube franchises Setting up an automotive oil change shop is relatively easy. But then it gets tougher fast: environmental laws, intense competition, a rapidly changing industry, just to name a few examples.  But this company has been successful despite the hurdles. Here's How They Do It.
Delivery business franchise The everyday delivery of a package. Behind this seemingly simple act can be the American Dream.
For Kevin Quin and his business partner Anas Benyazed, the American dream is being reached through a FedEx home delivery franchise.
See how they've achieved success from a humble start.
Reviving an existing franchise
How Barney Kramer rebuilt a failed franchise into a strong independent business. This special-length report includes tips from family business expert Peter Johnson on what to look for when buying a small business: Why you might want to drive by at night — and more.
Becoming a franchisor
This Sacramento entrepreneur now franchising his methods of bringing "computer calm" to homes and small businesses.